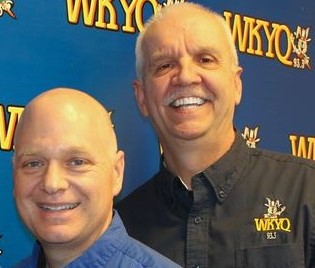 5:30-10 a.m.
"Bobby & Steve are the #1 wakeup crew for western Kentucky and southern Illinois. Bobby Cook has worked at WKYQ since 1977, except for 8 years on the air in Nashville, Tennessee. In 1990, Bobby was named America's small market radio personality of the year by the Country Music Association. In 1999, Bobby was nominated for the same award by the Academy of Country Music. Steve Schwetman returned to WKYQ from stints in Las Vegas and Hollywood, including radio shows, movie and TV appearances, and standup comedy. When he's not on the Rabbit Station, Steve can be found acting at Market House Theater in Paducah, Badgett Playhouse in Grand Rivers, and in various TV shows and commercials. In 2015 and 2019, Bobby & Steve were nominated for Small Market Radio Personalities of the Year by the CMA. In 2018, they were nominated for Small Market Radio Personalities of the Year by the ACM. In 2019, Bobby & Steve were named "Best Radio Morning Show" by the Kentucky Broadcasters Association. This was the first time the KBAs handed out awards for broadcast excellence. Start off your day with music, fun and laughs from these guys!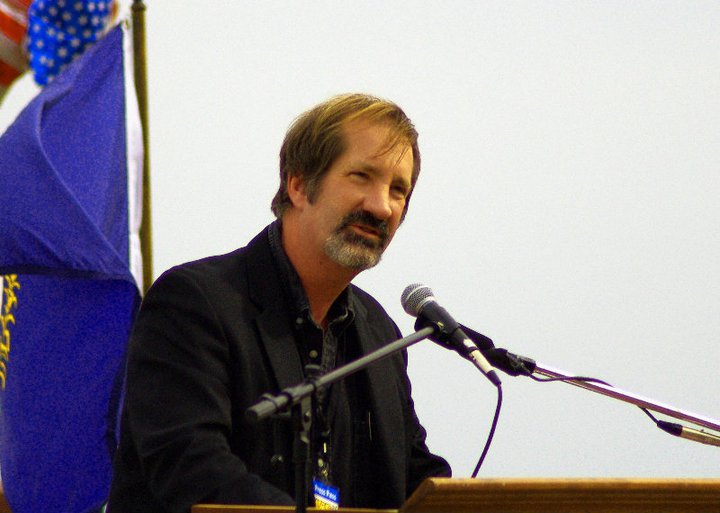 Dr. Jeff
10 a.m.-3 p.m.
Dr. Jeff is not a real doctor, he just plays one on the radio. Play is the operative word here. Dr. Jeff knows there is a time to be serious, but he believes having fun is an important element of making life better. A life-long fan of country music, Doc's listeners have benefited from his playful take on life for over 27 years now. Through the efforts of WKYQ, Dr. Jeff has been able to lend a hand to countless charitable efforts, but The Way of Wellness in Murray holds a special place in his heart. This organization offers safe housing, support and encouragement to help rescue mothers and their children from lifestyle diseases, poverty and more. The eldest child of Wallace and Betty Lawrence and brother to Mark, Doc was raised in McCracken County. and lives in Calloway County. He and his wife Traci have four children, Kate, Holden, and twins Josie and Leighton.
Mark Ryan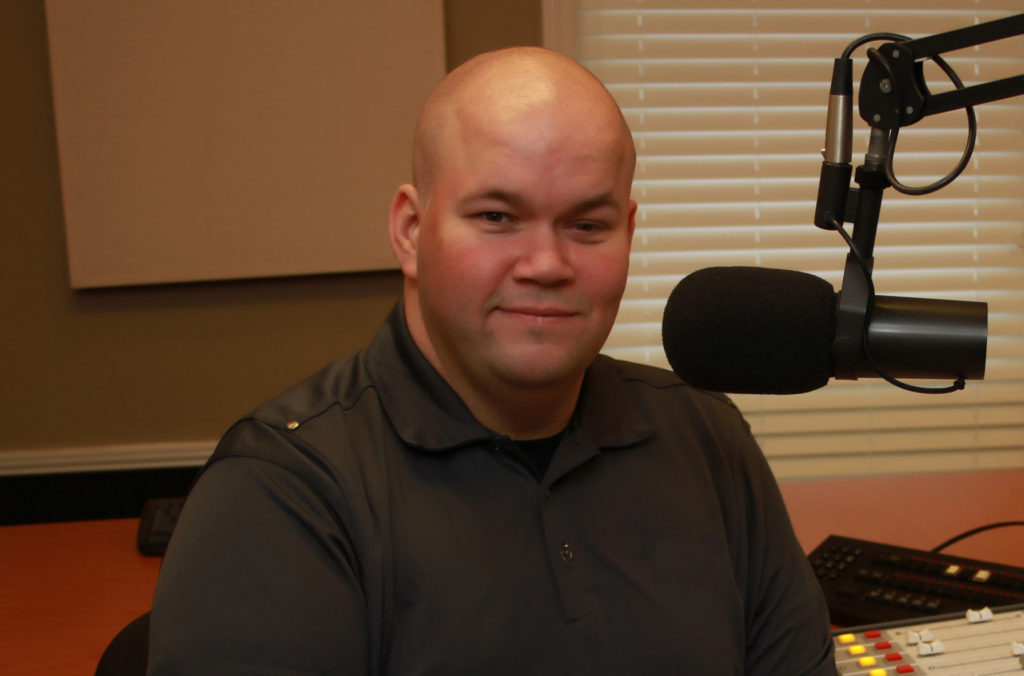 3-7 p.m.
Mark Ryan is a radio veteran with nearly 30 years experience working in radio and television. When Mark was a kid he built a makeshift 'radio station' in his bedroom using record players, cassette players, several speakers and a rats nest of wires running everywhere. He played music throughout the house and took 'requests' from family using a Radio Shack intercom he rigged up. At the early age of 15 Mark finally got a chance to get his feet wet in the real world working at Bristol Broadcasting in Paducah, KY. Throughout his early years he worked in several markets including
Nashville TN, Clarksville TN, & Western KY. Now, Mark is back home where it all started. He has been on the airwaves in western Kentucky consecutively for the past 10 years. Mark has built good relationships with the community through various organizations and is a proud board member of the South Paducah Kiwanis Club children's charity. A few personal things about Mark: He is a big foodie, Mark loves karaoke, and he loves graphic & website design. He has a 6 year old rescue beagle/terrier mix named "Sweetie Pie." The question is, who rescued who?
---
JP Roberts – Traffic Reporter
JP Roberts is a life-long Paducahan. He graduated from Tilghman High School in 1981 and attended Paducah Community College and Murray State University . JP started his law enforcement career in 1987 and retired from the Paducah Police Department on May 31, 2008. He enjoys spending time with family, especially his 14 year old son James, who will be entering Lone Oak High School this fall. JP is a huge NFL fan, especially of the 49ers, and enjoys getting together with friends to watch the big game of the week. He likes going out to dinner, catching a new movie and loves technology and gadgets.
IN MEMORIAM
GARY CHESTER MORSE
1945-2010
For 32 years, Gary was general manager of WKYQ, as well as its sister stations of Bristol Broadcasting. It was Gary who convinced Bristol's CEO to put country music on FM in Paducah, thus giving birth to WKYQ. He was also the man who gave Kent King the go-ahead to put the Outlaw Hours on the air. One of Gary's final contributions was the creation of West Kentucky Star.com, our local 24/7 news website. Gary is survived by his wife Ro, his children Ivy, Matt, Ben, and John, and his several grandchildren.
KENT KING
1957-2008
Kent was WKYQ's longest running program director. He was also one of the most recognizable personalities on the Rabbit Station. He worked every air shift imaginable, and was the creator of "The Outlaw Hours", this region's longest running weekly radio program. Later, Kent went off the air to become the area's first full-time traffic reporter. Kent also served as director of Disaster and Emergency Services for McCracken County.
This video was presented at Kent's funeral service, looking back at his career in radio and emergency services… thanks to Terry Schmitt and S & W Productions for all the hours to put it together!